The American Doberman Pinscher Educational Foundation was established in 1994 to collect and preserve important documents concerning the Doberman.
We have the complete archives of Frank Grover, Peggy Adamson, and many others. Breeders, judges, historians and journalists are committed to the Foundation's original purpose — preserving and making accessible all its archives for educational purposes.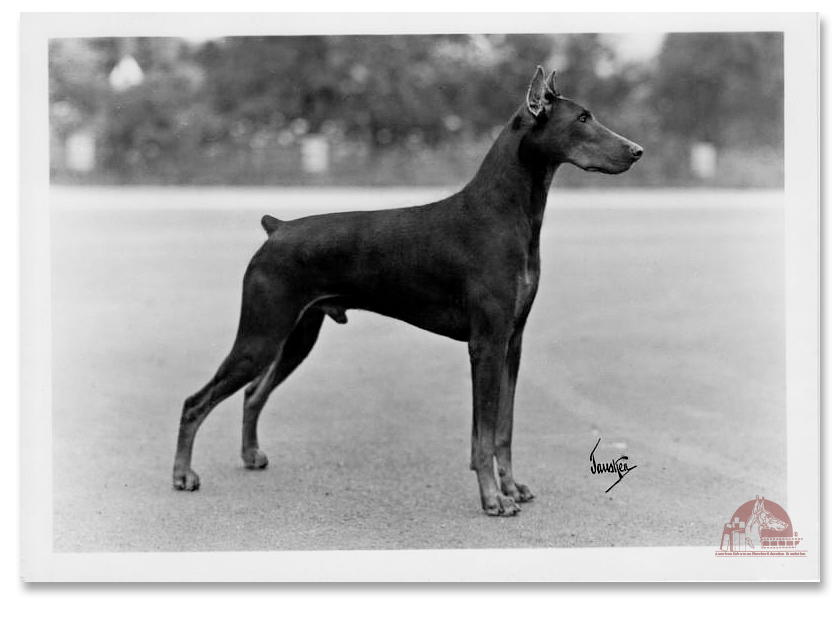 This website currently has a sampling of our more than 37,000 material archives and 40 hours of educational film. We are in the process of making all of these materials available on this site.